2023 Symposium Exhibitor Information
41st Annual Midwest Symposium for Leadership in Behavior Disorders
February 23, 24, 25, 2023
Sheraton KC Hotel at Crown Center
2345 McGee Street Kansas City, MO 64108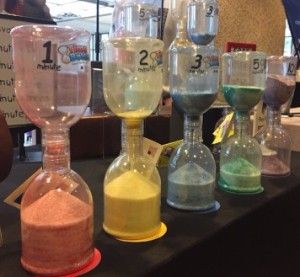 Time in A Bottle, www.watchtimepass.com
The Midwest Symposium for Leadership in Behavior Disorders is once again inviting a select group of publishers, service providers, and others to exhibit at its annual conference.
This annual mid-winter conference has drawn a large attendance over the years, with attendance averaging 850. Participants are primarily special education teachers working with students who have emotional/ behavioral disorders and autism spectrum disorders, school social workers, school psychologists, teacher trainers, state department personnel, and other professionals. Mainly attracting attendees from a four-state region (Kansas, Missouri, Nebraska, and Iowa), the Symposium is increasingly drawing a broader national audience, with more than 25 states represented each year. 
The conference runs over three days, starting on a Thursday morning and ending at 11:30 a.m. on Saturday. Our low exhibitor fee starting at $350 for the two days covers a six-foot draped table, side chairs, company recognition in the program materials, security overnight from Thursday to Friday morning, and one identification badge. Additional exhibitor badges may be purchased at a discount. 
Exhibits will be set up in a high-traffic area, and guarantee outstanding visibility. The following functions will take place in the exhibit area to draw visitors: conference registration, complimentary coffee Thursday and Friday, and a cash bar and hors-d'oeuvres Friday afternoon. We provide security for the exhibit area Thursday night from 5:00 p.m. until 8:00 a.m. on Friday morning, so you do not need to dismantle your exhibit. If you choose to exhibit on Saturday, you may do so; however, there will be no security provided Friday night. 
Review the "Fact Sheet" and register online to guarantee a display table at the event. Prices will increase after the conference's early registration deadline, January 27, 2023. Space is limited to 16 exhibitors.