Second Annual Richard L. Simpson Conference on Autism
Registration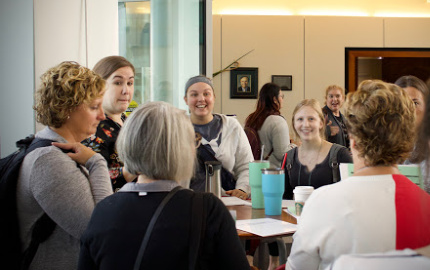 Registration is limited to 210 attendees. Register Early and take advantage of a SPECIAL RATE of $175 only available to the first 150 attendees who register online. 
Space is available at the early rate, register today. (September 12. 2019)
When registering online, please have full contact information for each participant, Thursday Workshop preferences, and dietary preferences available.
Please Contact the MSLBD Office, 402-792-3057, with questions about registering for the conference. Payment by credit card is required at the time of registration. Online Registration closes Monday, October 7 at 11:59 PM.

Information for those who need a letter of attendance or are seeking BCBA CEUs at the conference.

Register by mail and pay with a check. The rate will be $205 per attendee. The special rate is not available for registrations by mail. NO purchase orders will be accepted for this event.

Download detailed conference information and registration form
Included with your registration: 1) Two Keynote Sessions, 2) Choice of one-morning and one-afternoon workshop Thursday, 3) four one-hour breakout sessions (9 session options run concurrently each hour), and 4) lunch both days.
Payment Methods Accepted: 1) Register online or through the MSLBD Office and pay with Visa, Master Card, Discover, or American Express. 2) Mail completed registration form with check payment ($205 per registration). Purchase Orders will not be accepted for this event, please contact our office to discuss alternate payment options. The special rate of $175 is only available to the first 150 participants paying with a credit card online. The discount will automatically be applied until spaces are filled.
| | Registration Rates | Registration is limited to 210 attendees |
| --- | --- | --- |
| Special Registration Rate | $175.00 | First 150 participants, online registration only |
| Regular Registration Rate | $205.00 | Payments by Check or after first 150 registrations have been received |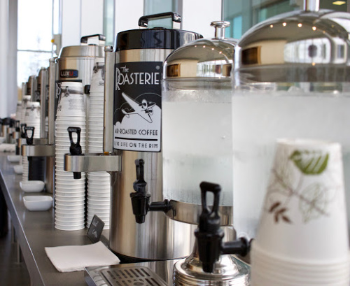 Lunch & Refreshments
Lunch is included in the conference rate both days. 
Those with dietary restrictions should contact the conference manager, manager@mslbd.org, to request a special menu. 
Cancellation Policy
If you must cancel your registration, please notify the MSLBD Office at manager@mslbd.org in writing by 5:00 p.m. CST, Friday, September 6, 2019, to receive a refund. A $35 administrative fee will be retained by the MSLBD Office for all cancelations received before September 6. No refunds are available after September 6. Registrations may be transferred to another individual without penalty. No refunds will be provided to those unable to attend the conference.
Transfer a Registration
Registrations may be transferred to another individual without penalty. Please notify the MSLBD Office at manager@mslbd.org in writing as soon as possible about the change. Please fill out a new registration form (download here) for the individual assuming the registration and list the name of the individual who will not be attending on the form.
Inclement Weather Policies
MSLBD events will be held even when inclement weather occurs; refunds will not be granted related to inclement weather.  If the event is held, but weather conditions prohibit you from traveling, MSLBD will not provide a refund of your registration fee nor any travel expenses incurred. Events would only be canceled if the event venue informs MSLBD that it is closed or is incapable of holding the event due to flood, fire, natural disaster or governmentally declared emergency. In that case, your registration fee will be applied to a future MSLBD event, but would not be refunded.
Hotel Reservations are the responsibility of the participant.