2020 Symposium Registration
38th Annual Midwest Symposium for Leadership in Behavior Disorders
February 27-29, 2020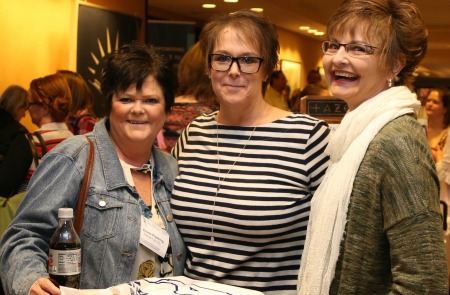 Registration Options
---
The following registration rates will be offered for the 38th Annual Midwest Symposium for Leadership in Behavior Disorders, being hosted, February 27, 28, & 29, 2020. 
Registration will open this October for the 2020 Symposium. 
Payment Types Accepted 
Groups and individuals may register online and pay with a credit card, a confirmation email will be sent immediately after your registration is completed. 
Groups and individuals may download the registration form(s) and send the completed form(s) with check payment or include the name and contact information of the individual MSLBD should contact to pay for the registration(s). Payments by check should be sent to MSLBD Office: MSLBD, PO Box 202, Hickman, NE 68372. Email registrations: registration@mslbd.org or fax: 402-875-6545.
Purchase orders will only be accepted for groups of 8 or more or with pre-approval by the MSLBD Office, contact Keri Frey, MSLBD Manager, 402.792.3057, manager@mslbd.org. Any group approved to register and secure payment with a purchase order must submit paperwork on or before Jan 22, 2020. All payments secured by purchase order must be received prior to individuals or groups checking in at the 2020 Symposium. 
| Choose one of the Following Registration Options | *Discount for Early Registration | Regular Registration |
| --- | --- | --- |
| Presymposium Workshop & Symposium | $180.00 | $205.00 |
| Symposium Only | $165.00 | $190.00 |
| Presymposium Workshops Only | $150.00 | $175.00 |
---
*Early Registration Discount Wednesday, January 22, 2020
Hotel Reservations are the responsibility of the participant. 
Cancellation Policy
If you must cancel your registration, please notify the MSLBD Office at manager@mslbd.org, in writing by 5:00 p.m. central time Wednesday, January 22, 2020, to receive a refund less a $35 administrative fee. No refunds will be given after January 22. 
Transfer a Registration
Registrations may be transferred to another individual without penalty. Please notify the MSLBD Office at manager@mslbd.org in writing as soon as possible about the change. Please fill out a new registration form for the individual assuming the registration and list the name of the individual who will not be attending on the form. 
Inclement Weather Policies
MSLBD events will be held even when inclement weather occurs, and registration refunds will not be provided related to inclement weather.  If the event is held, but weather conditions prohibit you from traveling, MSLBD will not provide a refund of your registration fee nor any travel expenses incurred. Events would only be canceled if the event venue informs MSLBD that it is closed or is incapable of holding the event due to flood, fire, natural disaster or governmentally declared emergency. In that case, your registration fee will be applied to a future MSLBD event but would not be refunded.