What is the Janus Project?
The Janus project is an oral history project founded to collect the thoughts, suggestions, and wisdom from the leaders in the field of educating children with behavioral or mental health needs.
Persons selected for this project have a strong professional identity, have had held leadership positions in professional organizations, conduct significant research, and/or have served in teacher education programs to provide a quality education experience to children with significant behavioral challenges.
Click here, or the Janus Image to the right to view the video recordings!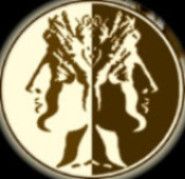 * How did you get into the field?
* Describe your career.
* What events & people have had the most influence on your career?
* What has had the greatest positive & negative impact on the field?
* What do you see for the future of the field?
* What advice would you offer those entering the field?