Stacey Martin, 2022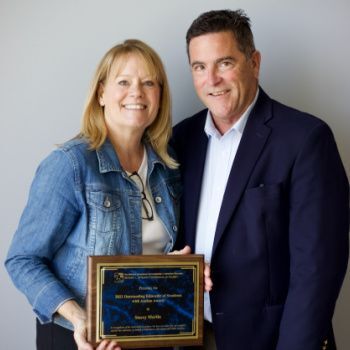 Stacey Martin, BCBA for Summit Behavioral Services and the Assistant Director of the Summit Center for Child Development in Kansas City, Missouri, is the recipient of the 2022 Outstanding Educator of Students with Autism Award by the MSLBD Richard L. Simpson Conference on Autism.
Ms. Martin is being recognized for her long career supporting and improving the lives of individuals with Autism Spectrum Disorder (ASD). She has been a passionate and dedicated educator in the classroom and in the clinical setting. Ms. Martin excels as a coach and trainer to ensure those teaching and supervising instruction of students with ASD are exceptional practitioners in the field.
"In recognition of her dedication to achieve the best outcomes for her students and for her advocacy on behalf of individuals with autism and their families."