Sherry White, M.S.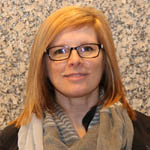 Sherry White was born and raised in the Slate Belt of Pennsylvania. She is a U.S. Army Veteran of 10 ½ years. Following the adoption of her two boys from an orphanage in Eastern Europe, her career course changed from working on construction equipment to education. Although she once had been given the tough nickname "Little Tank," she quickly realized that her military experience was no match for raising a child demonstrating social-emotional and challenging behaviors. Her determination to provide her son with all the necessary supports for success led to experience in educational and therapeutic supports. While working on her degree in education, she was able to continue training in the area of behaviors and serve as a Parent Support Provider in the mental health field.
She is currently a self-contained ED teacher and behavioral consultant for USD 320 Special Services Cooperative of Wamego. Her emphasis is on training teachers to support students with challenging behaviors and providing successful transitions from the self-contained program to the general education classroom. She is currently working on her Ed. D. in Special Education with an emphasis on behaviors.
Sherry resides in Manhattan, Kansas with her husband who is retired from the U.S. Army, her two boys, two dogs and her cat.