Sallye Vanderplas-Lee, B.A.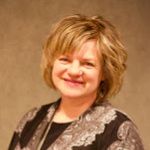 Sallye Vanderplas-Lee is an elementary resource teacher for Millard Public Schools in Omaha, NE. She has been with MPS for the past 13 years working with students with various special needs, including autism, learning disabilities, and emotional/behavioral challenges. In 2008, she created an original social skills program, STEPS (Skills to Encourage Positive Socialization), to provide direct, explicit social skills instruction for elementary students.
Before teaching in Millard, she and her husband were family teachers at Boys Town where they lived and worked for 8 years with their 2 children, teaching and helping at-risk teenage girls. Sallye has presented at the Nebraska ASD Network State Conference, the NPBIS Leadership for Development Institute, the Midwest Symposium for Leadership in Behavior Disorders (MSLBD) in Kansas City and at the Teacher Educators for Children with Behavior Disorders (TECBD) national conference in Arizona. When she is not teaching, you will find her scouting out local garage sales with a Route 44 (mega-sized) Coca-Cola in her hand.