Jessica Nelson, M.S., BCBA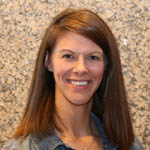 Jessica Nelson is an Instructor in the Special Education, Counseling & Student Affairs department at Kansas State University in Manhattan, Kansas. Jessica has her master of science in special education from Emporia State University. Jessica also is a Board Certified Behavioral Analyst. She has won teacher of the year for elementary teachers in her previous district for her work with students with special needs. With over 10 years of experience in the field, Jessica has worked with hundreds of students with behavioral challenges and grades ranging from kindergarten through eighth grade.
Jessica specializes in behavior analysis and creating antecedent interventions to decrease student behavior in the regular classroom. She presents with her former coworkers and their presentations are known for being full of resources that you can take back to your classroom and implement immediately.