Jessica Nelson, Ed.D., BCBA, LBA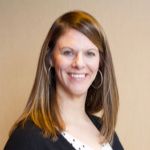 Jessica Nelson is an assistant professor at Missouri State University in Springfield, Missouri. Jessica is an academic advisor for special education graduate students within the teacher preparation program and teaches graduate classes. Jessica also currently serves as a behavioral analyst at a local clinic for students with autism spectrum disorder. She has won teacher of the year for elementary teachers in her previous district for her work with students with special needs as well as undergraduate teacher of the year at Kansas State University. With over 15 years of experience in the field, Jessica has worked with hundreds of students with behavioral challenges and grades ranging from kindergarten through eighth grade.
Jessica has published numerous peer-reviewed research articles and presented her research at various conferences nationwide. Her research interests include creating antecedent interventions, use of teacher praise, mentoring and training of pre-service and beginning career teachers, as well as academic interventions for students with the most significant cognitive disabilities.