Carrie Fairbairn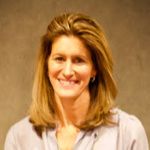 Carrie Fairbairn is an elementary Structured Behavior Skills Teacher for Millard Public Schools in Omaha, Nebraska.  She has taught in self-contained Emotional/Behavioral Disorders (EBD) classrooms for over 23 years, making her a bit EBD herself.   She specializes in helping kids get back on their feet by teaching and empowering her students with self-determination skills.  She believes in the power of relationships, grace, humor, and transformation on kids with significant emotional and behavioral challenges.
Carrie has presented at the Midwest Symposium for Leadership in Behavior Disorders (MSLBD) for several years on topics including social and emotional learning, student involvement in the IEP process, social skills instruction, and programming for students with EBD.  She has also been a presenter at the Nebraska ASD Network State Conference, the Leadership Development Institute for Positive Behavior Intervention Supports, and the National Teacher Educators for Children with Behavior Disorders (TECBD). 
Carrie is an avid fan of The Walking Dead, Ozark, and Dancing with the Stars.  She loves playing WWE with her two young sons and trying out new behavior interventions on her husband.