Michalla Schartz, M.Ed.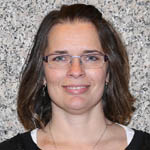 Michalla is a special education teacher in a middle school Life Skills classroom for students with moderate and multiple disabilities in Lincoln, Nebraska. She has developed academic and behavioral programming to address a variety of needs for students with a variety of disabilties including Autism, Developmental Disorders and Visual Impairments. Prior to this, she coordinated grants and taught classes at the University of Nebraska - Lincoln in Special Education, specializing in Transition Teacher Education and Paraeducator training.  Michalla speaks at the local, state and national levels on Paraeducator training, strategies for learning and behavior for students with low-incidence disabilities. 
Michalla is married to Scott and has four children, Ben, Nate, Rachel and Leah.  Her personal interests include volunteering for victims of domestic abuse and helping with homeless populations that include those with undiagnosed disabilities and mental illness.