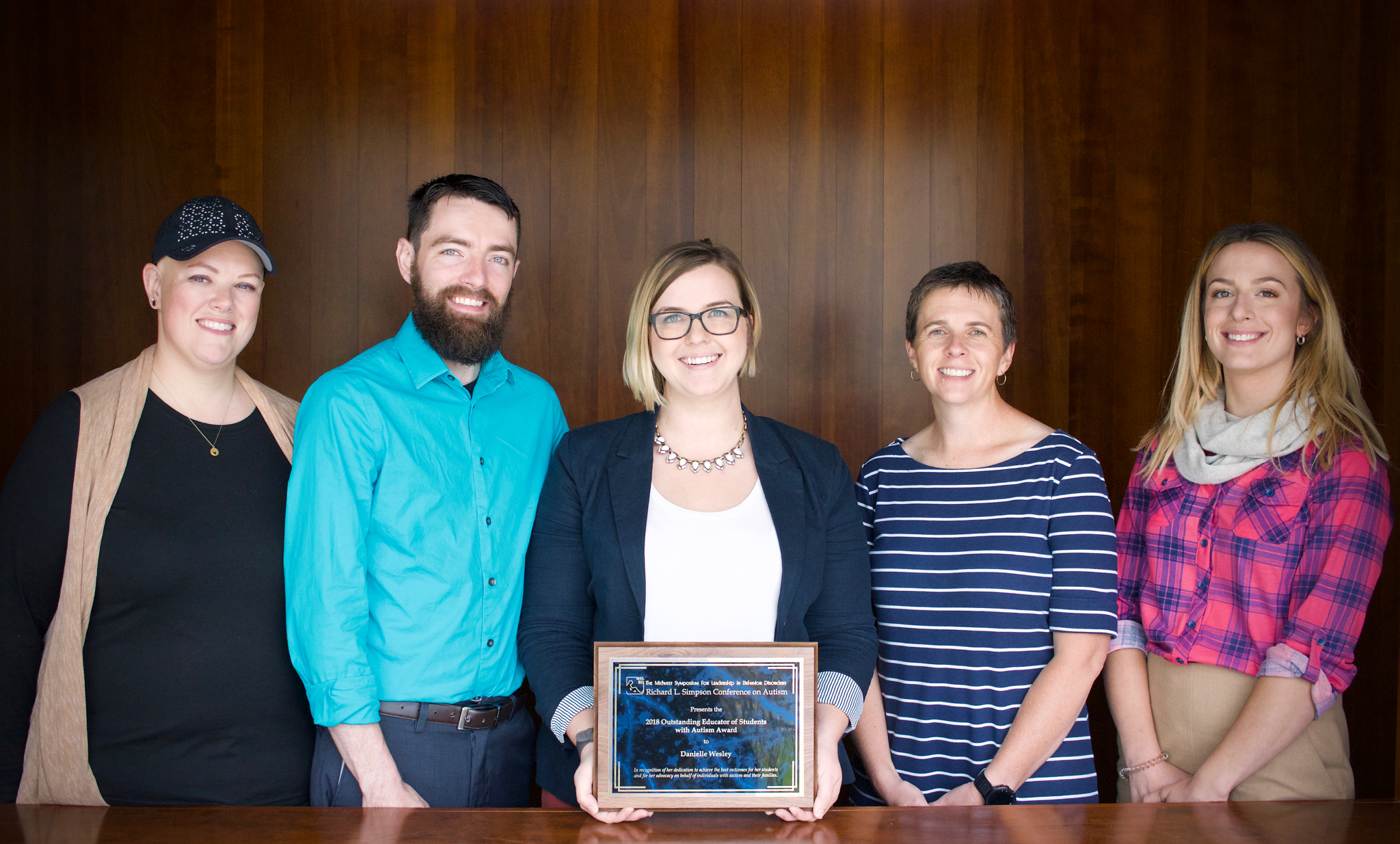 The 2018 Outstanding Educator of Students with Autism Award recipient is Danielle Wesley who has been recognized for her work while employed in the Shawnee Mission School District. Currently, Ms. Wesley is a Behavior/Autism Specialist in the Lee's Summit School District.
"In recognition of her dedication to achieve the best outcomes for her students and for her advocacy on behalf of individuals with autism and their families."
Mrs. Wesley was honored at the First Annual Richard L. Simpson Conference on Autism, October 5, 2018.