2019 Breakout Session Presentations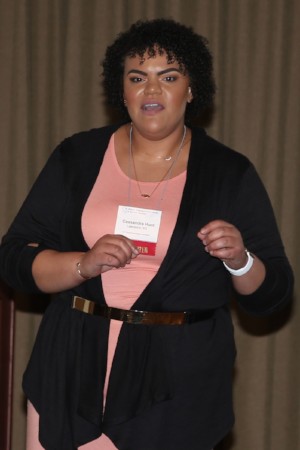 Submission Deadline: June 15.
Event: 37th Annual Midwest Symposium for Leadership in Behavior Disorders
Dates: Breakout sessions held Friday. Poster Sessions held late afternoon Friday (Conference dates February 21-23, 2019)
Location: Sheraton KC Hotel at Crown Center, 2345 McGee Street, Kansas City, Missouri
Information for Presenters
We encourage breakout and poster presentation proposals on a wide array of topics related to children and youth with behavioral or mental health needs. Proposals should:
Demonstrate how the proposed session is based on research-based practices, preferably beyond the basic/introductory level;
Identify the target audience;
Identify the level of content- beginning, intermediate or advanced;
List outcomes for participants with an emphasis on practical application.
If you or a co-presenter is a Board Certified Behavior Analyst (BCBA), please consider offering your session for BCBA CEUs. Additional information is on the proposal submission form.
Only the first presenter will be informed about the acceptance status of the presentation.
One complimentary registration will be provided per presentation to the first presenter unless otherwise indicated. No travel reimbursement or honorarium will be provided.
All presenters must register to attend the Symposium. Only those registered by January 10 will be listed in the program.
Submission Deadline: June 15; Notification Date: July 31
Breakout presentations run for 60 minutes at various times on Friday of the Symposium
Poster sessions are for one and one-half hours on Friday late afternoon of the Symposium with a cash bar and snacks.
Breakout Sessions are provided an LCD projector, screen, power cart, podium, cable for audio to sound system from a computer, and microphone. Any additional presentation equipment needed is the presenter's responsibility. 
MSLBD provides a basic group wifi connection for access to the internet during sessions. We encourage you to download and run all audio and video files from your laptop and not from the internet to ensure your presentation goes smoothly.
Sessions selected for the program are not to be used for marketing commercial or individually produced materials for sale.